Tell me, something people. Movie binge-watching, ain't it one of those highly sought, most loving things you enjoy with the approach of summer vacations? Certainly. With the summer vacations just around the corner, we all get absolutely consumed by what to do, when to do and most importantly how to plan each of those things. I mean surely travelling to your native place or some holiday spot is one thing on the bucket list but there are several other things we wish to indulge in, especially during the vacations. Binge-watching good Bollywood Hindi movies are one of them. So, we at Booxoul are here to help you organise your summer binge-watching list by recommending the 5 best Hindi movies for parents and teens to watch this summer.
Bollywood has been on top of our lists whenever it comes to entertainment of any sort. Be it going to the movies or simply reclining back at home, cosy with a tub of popcorn alongside your family catching up on a favourite Bollywood flick, Indians especially always hold and consider cinema as especially more so Bollywood right on top of their list.
So, we at Booxoul thought it would be a good idea to compile a list of the best 5 Hindi movies that parents should watch with their teens this summer. Here, the "must watch" is a prefix, specifically from my side as we at Booxoul, India's best book review and lifestyle blog have put together this little list after taking into account many vital reasons. 
To begin with, Teenhood, especially that sensitive age group between 13-18 is something, we feel needs to be trodden upon with a lot of care and caution. That is because, this surely happens to be one such period during which our "little", young men and women need our friendly companionship, friendship and support. As they say, once your child crosses 12, you have to drop everything else and ensure that you befriend him/her to lead him onto a better path in life and a better future.
So, we thought why not get your parents, a little list of those movies we sincerely feel you should ensure that teens watch this summer. After all, entertainment should also come in with a takeaway that is informative as well as enlightening, we feel. All these movies have been shining examples of the same, inspiring millions with the impactful morale they impart, at the same time entertaining us with their plots and characters.
So, here are the best five Hindi films that parents should watch with their teens this summer:
1.
Iqbal
Ok. I know you guys will be like, this one is soo old ya. Why this of all the choices? But, trust me guys, the takeaway this one gives stands tall and shining even today. Not letting anything, even a disability come in the way of excelling and achieving your dreams in life is the ultimate impact of this one. A superbly written screenplay, brilliant performances by Naseeruddin Shah and Shreyas Talpade will keep you hooked throughout right till the end. One of the best sports films ever made I daresay. You will probably laugh and also weep a bit at the same time when you watch this one. A piece of cinema with a vision, this is one of Nagesh Kukunoor's best works. The music is amazing too.
Iqbal, the protagonist, is a young deaf man in the film. In spite of this, he has cherished a dream, to play cricket at the national level. So whilst most of the people in his family, the society as well as the fraternity shun him, he still gets the help of some who believe in his prowess rather than belittling him because of his physical limitation. Can Iqbal defy all odds and find a place on the National team? Or will he remain stuck up in the quagmire of our societal, orthodox standards which do not let "special" people flourish or prosper in life? Watch this one find out. A cannonball of inspiration if there ever was one, especially for the youth as well as teens of today.
2.
Rashmi Rocket
Ok, I am going, to be honest. This one is kind of offbeat. In case you guys are wondering why we have put this one (thanks to a little bit of a bold kinda storyline, well not so bold after all considering teens nowadays know "everything", thanks to the superb tech access), let me tell you this one is a power stellar. The journey of unflinching, relentless pursuit of an athlete who even though having been on the brunt of chastisement from the orthodox societal standards, continues to strive to maintain her stand and fight for her rights as an athlete and more importantly as a woman.
A gritty yet effective movie about gender bias and also the inherent lack of humanity that our female sports athletes continue to face even today in the advent of a so-called modern system. A rather sedate, yet blazing run, this one surely shall compel you to the core, thanks to its core shattering plot. Superb performances by Taapsee Pannu, Priyanshu P, Supriya Pathak, as well as Shweta Tripathi, Supriya Pilgaonkar and Varun Badola, this one will stay with you for long after you have watched it. A huge inspirational flick, a must watch I feel for teens of today as well as the society at large.
3.
83
Based on India's victory at the World Cup in 1983, this one boasts of a terrific cast, real to live performances as well as splendid direction. This one makes you feel like a spectator sitting in a stadium, watching the iconic World cup matches, navigating the way with the highs and lows of the Indian cricket team. Coursing their way through both discrimination as well as the prejudice, the Indian cricket team have been shown to be conquering all, simply by sheer talent and perseverance, which is truly inspirational to watch. In the iconic final match between India and the West Indies, the complete build up during it, every single emotion has been laid out bare for all to taste and revel in, reliving that celebratory occasion. Teens should surely be watching this one, to partake of that Historic moment, I feel.
Ranveer Singh practically lives as Kapil Dev in this movie. He has definitely set a new benchmark for his career by artfully perfecting and portraying Kapil's mannerisms, his body language (not to forget his Haryanvi accent), and the famous "pause" Kapil gives before the beginning of his speech and also the "Nataraja" shot. Jiva as Srikanth adds rib-tickling humour at many points whilst Saquib who plays Jimmy Amarnath does complete justice to his role as well. Deepika too manages to add both oomphs as well as skin to the character of Romi Dev, Kapil's wife. Pankaj Tripathi and Boman Irani are simply iconic, usually best in this one too. Do check out the last transitionary moments from real to reel and also the end credits to catch Kapil's words in "from the horse's mouth" style.
4.
3 Idiots
Possibly one of the most iconic Bollywood flicks, this one is entertainment with humour, intensity, as well as a perplexing storyline all, rolled into one. A highly motivational must watch for teens, this is the story of Rancho, Raju and Farhan, the ups and downs in their life and eventually about how to choose the right path always in your life and not get deviated by the so-called "bandwagon" effect around you.
This one traces the journey of these 3 young men Aamir(Rancho), R  Madhavan  ( Farhan) as well as Sharman Joshi (Raju) who struggle against all odds, breaking free of the preset stereotypes, to compel success to follow them in their life by becoming capable. A coming of age drama cum comedy this one is fondly remembered as one of Rajkumar Hirani's best works to date. The story follows the friendship of these 3 fellow students and has been loosely adapted from Chetan Bhagat's novel Five Point Someone.
A satire about the Indian education system, you cannot miss this one for life. The performances? Possibly, some of the best in Indian cinema to date with humour to make you laugh out crazy enough to look like a baboon's backside (what's it with my language today you guys), never mind as "all is well ", this is my favourite for sure. 
5.
Chhichhore
A true ode to college time romances, fights, competition and old-time nostalgia, this is one movie I strongly advocate you show the teens of today. A relevant movie with a very strong message conveyed through a highly engaging narrative, Chhichhore, directed by Nitesh Tiwari of "Dangal" fame, is high on content and humour and has been portrayed so well that it shall stay with you for long after you have watched it.
The plot is simple yet relatable. A bunch of engineering students and their journey from being losers to choosers. The characters, their camaraderie, the nostalgia portrayed through the passage of time, the brilliant writing filled with funny one-liners and punches to make you laugh out loud, there are so many facets that make Chhichhore a must-watch. I especially like the way each character is introduced in the film with minute detailing and individualistic traits, it will make itself conspicuous for your liking and retention.
Superb performances by not only the late Sushant Singh Rajput, Shraddha Kapoor, Varun, Prateik and all others, do watch this one for the amazing screenplay, gripping narrative and some of the most stellar performances you have seen to date.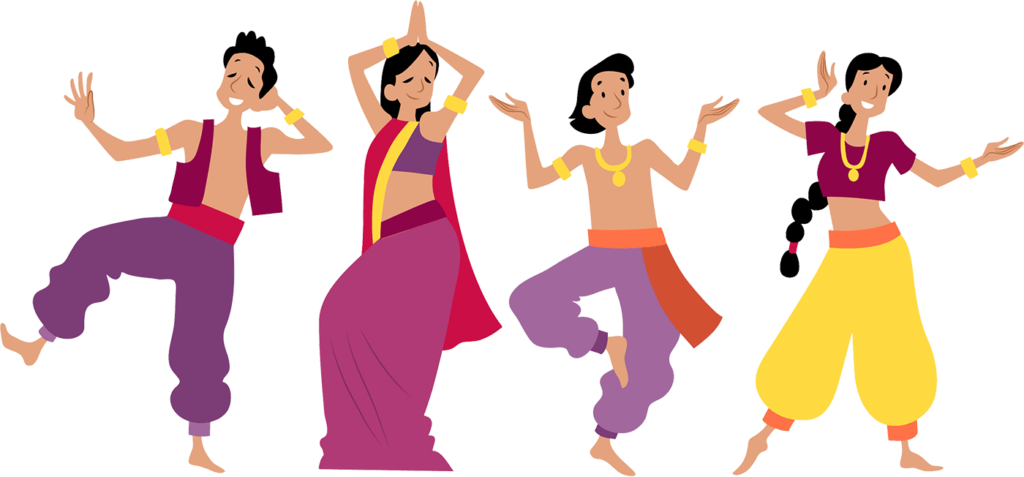 So, these are the 5 best Hindi movies that parents should watch with their teens this summer. At Booxoul, we recommend not only raising the entertainment value but also teaching the teens the appropriate ways of living, imparting nothing but the best in terms of value and morale building.
Related:
Do tune into our page every day for your regular dose of entertainment, travel, leisure, lifestyle, food, tech and gadgets and all things bookish. Only here at Booxoul, India's best book review and lifestyle blog.
I'm participating in #BlogchatterA2Z Challenge.
Ciao again!!
Tags: Hindi Movies for Parents and Teens, Best Summer Hindi Movies, Best Hindi Movies For Teens, Hindi Movies, Best Hindi Movies For Teens and Parents