You know it's love when forever seems to be a second to be spent together.
Really, true love is something exquisitely beautiful. Present in our lives all throughout, yet discreet enough to be seen or felt at all points of time. Such love, the true essence of which lies deep, profound yet tantalizingly present is what makes life worth it.
Romantic fiction, of the several genres read by Indian readers, continues to be one of the more popular ones owing to its ability to relate to all at an intrinsic level. In fact, to be honest, I personally feel that creating romantic fiction is actually quite challenging considering that a lot happens to be at stake as far as its correct portrayal is concerned. Be it putting across emotions in a delicate stance, relating to real life scenarios, creating stories that not only touch the heart but also ensure that the message put across to its end readers is viable enough to be conveyed in the manner of a strong takeaway can be quite a daunting task.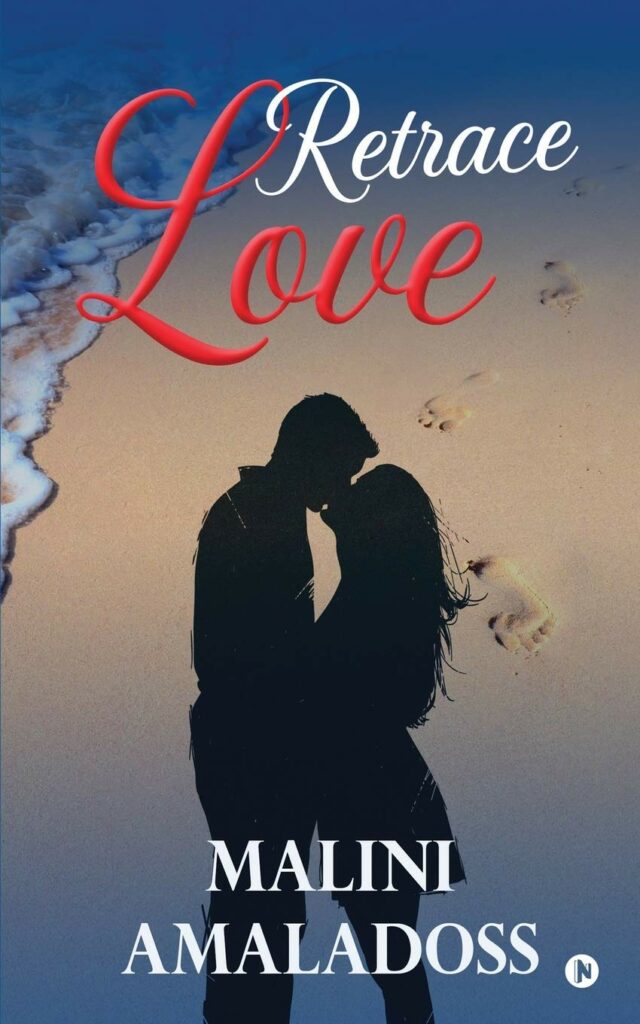 However, such is surely not the case when it comes to our Author in spotlight today, Mrs Malini Amaladoss. With her latest creation titled Retrace Love, she has managed to create as well as recreate idiosyncrasies of this emotion in a new age, yet contemporary, out of the box approach.
Ask her if romantic fiction resonates more with the audiences owing to its intensity to latch faster and she disagrees. She feels that every reader as well as every author is different.
For Malini, becoming an author has been her dream and passion since quite some time.
She had written many stories as well as poems across a long period of time, which remained unpublished and eventually she lost them, while moving countries and places, busy with a challenging career and family commitments and needs. During that course of time , she realized the stigma that Indian men and women faced in expressing love as well as experiencing the desires of the heart, body and soul. With the hope to discuss and bring to light the same, she came out with this title' Retrace love'. In her words, " a story of the kind of love that brings peace and grace and soothes an aching heart."
For Malini, writing is an absolutely satisfying exercise as it comes naturally to her. People inspire her stories, plots being inspired by them. Whenever she comes across real life characters she tries to write on them focusing what would they be like if the vantage is shifted.
Analyzing concepts like' marriage based on love', ' love based on trust' and 'trust based on logic', her book is full of conversations about love, relationships and trust.
Ask her about inspiration behind the book and she talks about honesty, love, complexity of relationships and reconciliation of everyday personal emotions of a person as the main key triggers.
Whilst speaking about the main protagonists of her book, Tina, Meghna, Neil and Ray, she mentions how they form the part of an irresistible story which is intimate yet preposterous, captivating, serene yet resonating.It is also amazing to note that how love has transpired and evolved at different phases throughout the build up and progression of the story. She also confides, the memory of her first love played an important role in writing this book.
A shopaholic for clothes, especially sarees, she loves to follow latest trends on fashion and beauty when not reading or writing.
As far as her favourite book is concerned, she immediately names 'The Notebook' by Nicholas Sparks. She loves how it conveys intense feelings coupled with perfect craziness that happens when one is in love.
Here is wishing this amazing author the very best for her work as well as lauding her present endeavour, a superb piece of writing, celebrating love and its beauties and intricasies.
Leaving you with some lines expressing true love people,
Just when I think it is impossible to love you any more, you prove me wrong…